By Cornelius' Market and Application Chemist, Jennifer Hermitage
Welcome to the Summer edition of Trends. In this article we will look at the rise of 'Bold Beauty' and the resurgence of colour; the growth of sustainable beauty and the exciting group of raw materials that surround this movement; and the rise of spirituality within the wellness category and the momentum around Ayurveda and Traditional Chinese Medicine.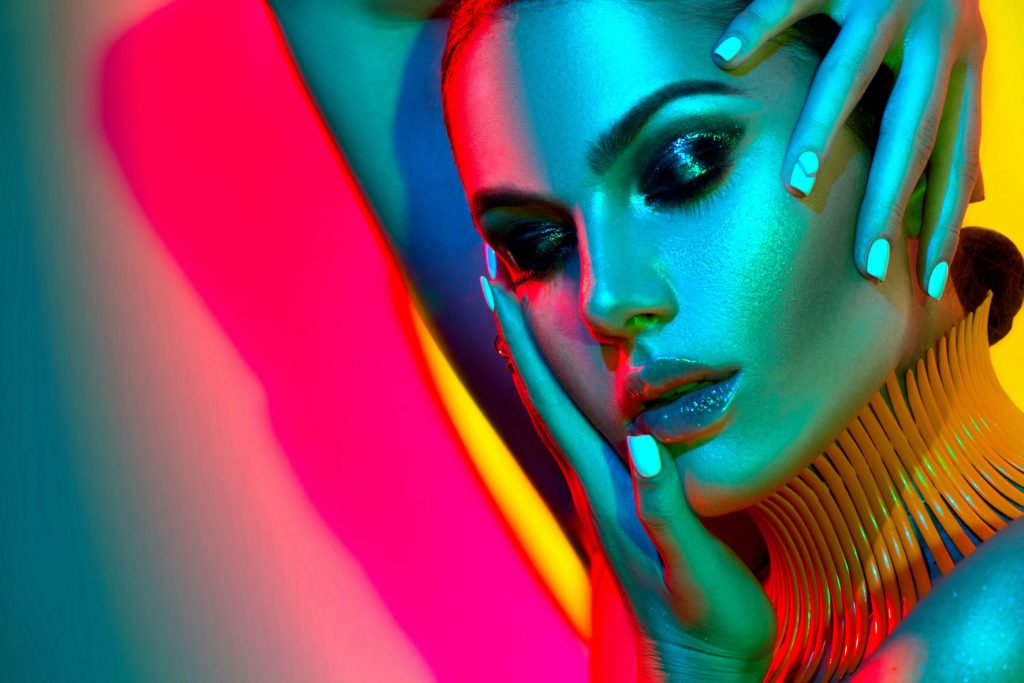 Bold & Beautiful
Beauty is becoming bolder than ever, taking inspiration from pop culture and historic sub-cultures. The hallmarks of bold beauty are experimentation, effortlessness, and individualism.
As Terry Barber, director of makeup artistry at MAC Cosmetics says, "Beauty is much bolder now as we're more interested in attitude rather than perceived perfection."
These experimental looks call for neon, glitter, and colour-change paints. No wonder then that the launch of the beauty line Half Magic Beauty by Doniella Davy, Euphoria's lead makeup artist, caused huge excitement amongst fans. Make-up artists like Danessa Myricks have also had a boost in popularity. Her key product is a range of blendable paints which are suitable for all overuse, including the eyes. They are the perfect product for customisation and creating something unique, symbolising what this make-up movement is all about.
London-based brand The Unseen is ensuring that hair colour can keep up with make-up in the boldness stakes by introducing Colour Alchemy, the world's first holographic hair colour. It works by scattering light in a range of kaleidoscopic hues, which transform and shift in response to temperature and light – replicating the visual effect of the "structural colour" phenomenon found in nature. Available in five bold shades – Scarab, Peacock, Borealis, Andrite and Phoenix – they produce unique and adaptive temporary colour in an instant on even the darkest hair – no pre-lightening required. The gel-cream formula is painted or sponged onto hair and allowed to dry – it lasts until your next hair wash. Colour-changing triggers include sunlight, body temperature, movement, or the use of heat hair tools.
Cornelius can help: Our Dermaglo range of neon pigments can be used in all manner of cosmetics for the skin and hair. Speak to your Cornelius rep for full details of formulations, including lip-gloss, blusher, body paint and temporary hair colour.
Hair Colour Gellee is a light crème-gel formulation which temporarily colours the hair. The versatile base can be adapted to include all effect pigments from shimmering to sparkly and we have neon versions too!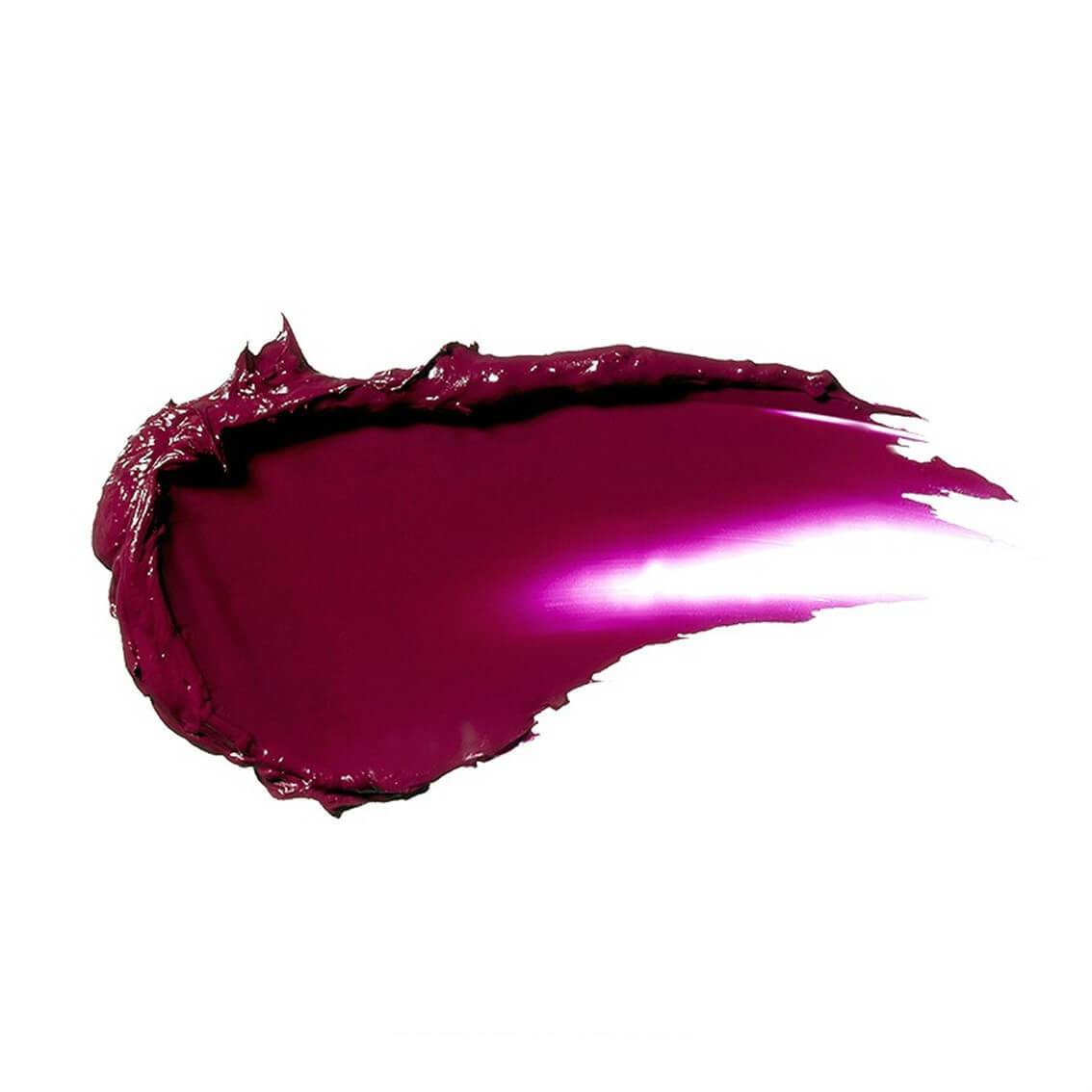 The Lipstick Effect
Lipstick has made a predictable come-back in recent months and its plum that is trending as one of the most popular shades of all. Plum lipstick was an emerging trend identified by Spate in December 2021 and this shade has seen sharp rise in sales since then – currently at +553.3% year over year growth.
Cornelius can help: We have several effect pigments from Colors & Effects which are suited to creating this most sought-after shade. Cloisonne® Nu Antique Red is a deep plum colour, ideal as a base shade. Cloisonne® Cerise Flambe, Gemtone® Amethyst and Chione™ Electric Fuchsia are also excellent choices, all effect pigments are fully blendable with one another, allowing for the creation of unique, customised tones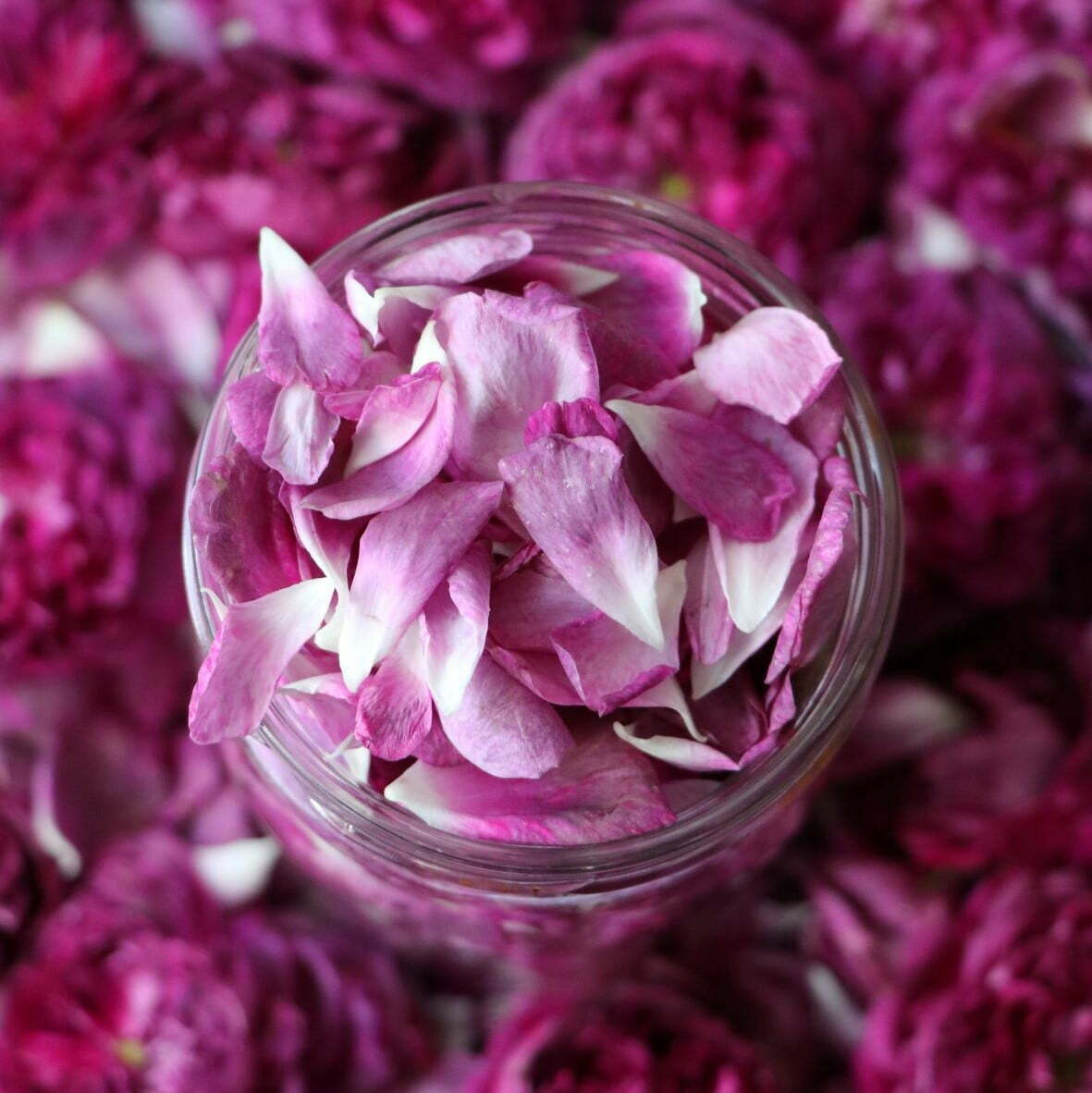 Reduce, Re-use, Upcycle!
The upcycling process of transforming by-products, waste materials, or unwanted products into new ones is now gaining significant momentum in the beauty industry. Upcycled, circular, and zero-waste are becoming major themes within sustainability initiatives which promote regenerative practices to protect the planet and reduce overall waste.
Beauty brands are being challenged to address waste and find imaginative ways to create sustainable, added-value solutions. Many waste ingredients bring unexpected benefits to the formulation – from wasted coffee grounds and spent rose petals to leftover pumpkin seeds – and beauty companies are enthusiastically looking to waste materials to see what treasures can be found amongst the trash.
By-products or co-products from the food industry lend themselves especially well to cosmetic formulations and our partner SILAB supplies many actives created from up-cycled raw materials. These materials are developed with dual interest in the co-product feedstock. SILAB use a portion of the material to create their active molecules whilst the remainder of the supply source is used by the producer to generate a better revenue while limiting its environmental impact.
Cornelius can help: Our latest trends kit is formulated around the theme of sustainable beauty and features upcycled and long-wear raw materials as well as multi-use formulations. All formulated to limit the use of precious resources and reduce overall wastage.
Featured in the kits are SILAB active ingredients, obtained through a green extraction process and from natural up-cycled raw materials : HELIOXINE® a sunflower seedcake derived sun protection active, ELASTONYL® an anti-stretch marks active from squash seedcake, ADANDRINE® a pomegranate peels derived active to protect the scalp's barrier function and treat dandruff, and VOLUNAGE® a plumping active from peony roots.
Expert in mastering Nature for 35 years, SILAB offer includes many other active ingredients derived from co-products of botanical raw materials, like seedcakes, fruit press cakes, peels, roots, stems, fibres, germs… Contact us for more on this collection.
This new sustainable kit also features the latest up-cycled oil from Olvea – grapeseed – a by-product of European wine production. As well as upcycled avocado, sweet almond and apricot oils which are long-standing sustainable offerings from Olvea.
Traditional Beauty Therapies & Mental Wellness
Hair slugging is TikTok's latest obsession. It involves adding a rich, hydrating treatment, like an oil or mask, to hair at night and wrapping it to lock in moisture during sleep. Whilst social media has brought the trend to prominence in recent months, it is a tradition that has been around in many forms throughout different cultures for centuries. Hair oiling is an Ayurvedic tradition which has as much to do with bonding as beauty, as it is passed down from generation to generation. Ancient Ayurvedic texts recommend sesame oil in the cold seasons and coconut oil for hot times of the year, due to their respective warming and cooling effects.
Cornelius can help: We supply a large portfolio of oils from Olvea, including several grades of sesame and coconut.
Spirituality within beauty has been a growing consumer interest for some time and 2022 has seen an acceleration in searches around this theme, according to Mintel. The momentum around spirituality creates opportunities for more holistic beauty regimes which take inspiration from time-honoured health systems, such as Ayurveda and Traditional Chinese Medicine (TCM). This links with the continued theme that wellness, particularly mental wellness, has become an important part of beauty, especially since the pandemic. Brands can use this opportunity to support consumer wellbeing by helping them create at home rituals that will make them feel good inside and out.
Ayurvedic Beauty
US brand Jivana is a new Ayurvedic inspired skin care line founded by Tracy Adkins, a certified ayurvedic practitioner. Formulations are rooted in ayurvedic tradition and in harmony with the principal of the body's doshas, or energy systems.
The Jivana range has products which cater for specific concerns associated with each dosha type – Vata, Pitta and Kapha – or contains Tridoshic ingredients, suitable for all. For example, the universal Tridosha Ghee Balm is nourishing for all skin types, comprising a replenishing blend of ghee, organic shea butter and organic beeswax. It is fortified with ashwagandha, renowned as one of the most powerful herbs with usage spanning thousands of years. A Kapha imbalance would be treated with the Kapha Balancing Facial Serum, a lightweight anti-inflammatory blend of niacinamide, copper peptides and aloe is combined with tulsi, guduchi and turmeric to help with breakouts and excess oil production without drying out the skin.
Cornelius can help: We supply organic Shea Butter from Olvea – their TrueShea™ is of the highest purity, is fairly cultivated and eco-refined. Available from Strahl & Pitsch are Olive, Avocado and Sunflower butters, ideal for creating vegan friendly formulas.
SILAB recently launched ADAPTONYL®, an active ingredient based on hand-harvested Ashwagandha root, traceable all the way to the plot of land on which it was grown. Its controlled supply chain is entirely compliant with the requirements of ABS regulations and the framework of the Nagoya protocol.
This active ingredient is proven to fight against all 7 environmental and lifestyle stressors of the cutaneous exposome, which are responsible for 80% of skin aging. On a panel specifically selected for having been exposed to these stress factors, ADAPTONYL® improves the overall quality of the skin in just 14 days: smoothing microrelief, improving skin grain, reviving complexion radiance, and boosting the barrier function.
Beauty brand Aavrani has received funding to further its mission of bringing Ayurveda to the forefront of the global beauty industry and the brand plans to increase both distribution and production, breaking into new categories with an expanded product portfolio. Rooshy Roy, Aavrani co-founder and CEO, has a mission to share ayurvedic wisdom with the world, shifting the consumer mindset away from quick fixes towards daily rituals with a beneficial cumulative effect.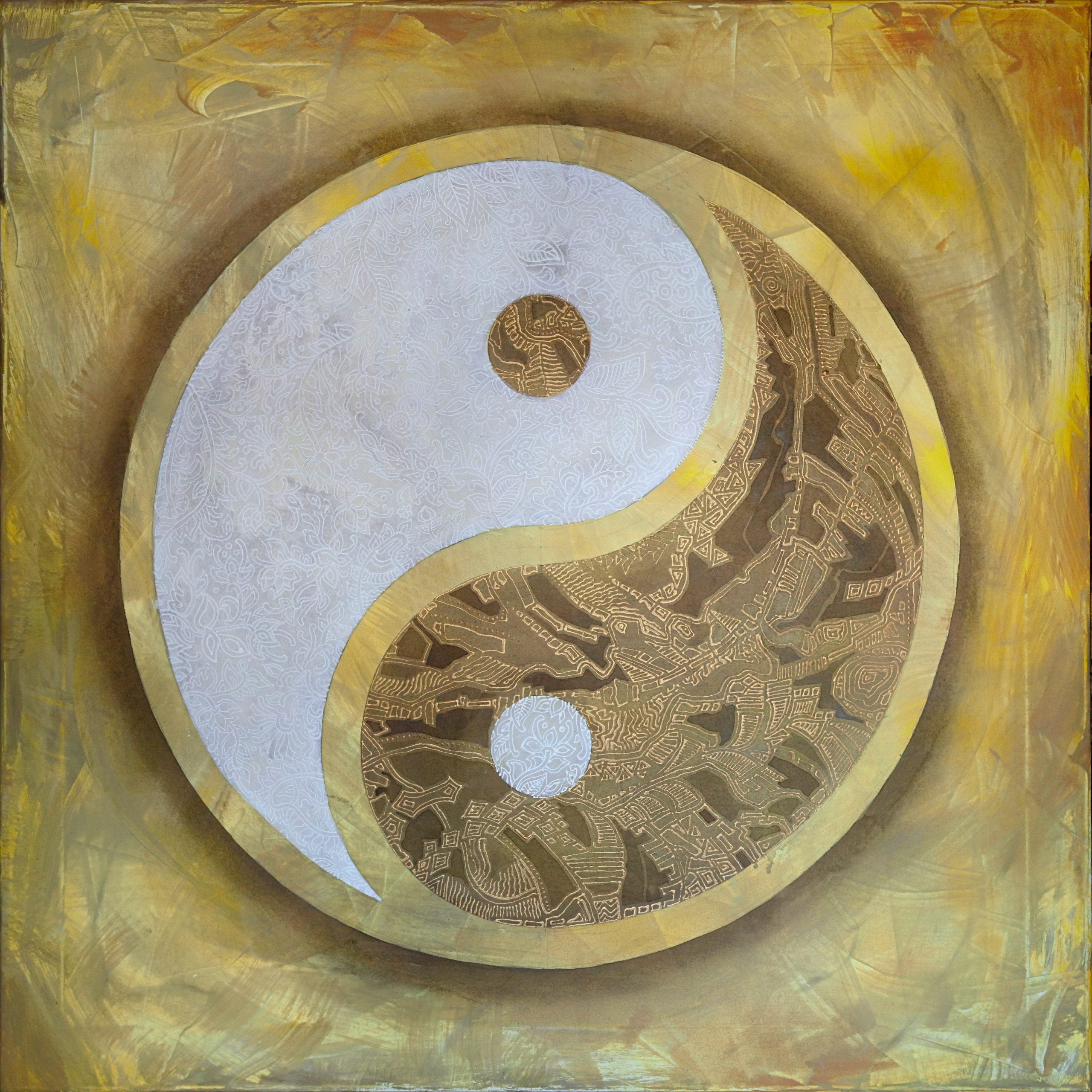 Traditional Chinese Medicine (TCM)
An ancient source of inspiration for many new skincare solutions, including the Shiunko Blush Face Oil by StackedSkincare is a face oil formulated with fermented plant extracts and essential fatty acids to dramatically calm redness and irritation whilst firming and strengthening the skin barrier. Amongst other ingredients, it contains fermented Shiunko oil, a botanical oil blend used in traditional Chinese medicine which supports skin repair and soothes irritation. As well as this, it includes fermented Green tea oil, which is rich in polyphenols and antioxidants, and protects the skin against environmental stressors while soothing irritation.
Eadem's Cloud Cushion Airy Brightening Moisturizer is especially formulated for melanin rich skin, and designed to soothe, hydrate, repair, and brighten. Within the complex formulation is Tremella fuciformis sporocarp (snow mushroom) extract, commonly used in traditional Chinese medicine, it significantly boosts hydration, leaving the skin soft and smooth.
Cornelius can help: Our partner SILAB have a collection of active ingredients derived from plants used historically in TCM. These includes PRO-SVELTYL® a powerful slimming active from the sacred lotus, VITAGENYL® an anti-aging vitagen booster derived from peach tree leaves, DESOXINE BIO® an anti-free radical active extracted from myrtle, or DENOXYLINE® a solution from green tea for preserving hair-color.
This offer is a great resource for formulators wanting to create on-trend TCM inspired products. Contact us for more information on this collection.
We also supply Green Tea Wax from Strahl & Pitsch, our trusted partner offering the finest natural waxes and specialised wax blends for personal care formulating, as well as several grades of aloe vera, and numerous oils used in traditional health systems.
There are currently many exciting themes within the beauty industry and much scope for brands to engage with customers on these subjects. Technologically advanced and eco-designed raw materials allow formulators to create the kind of products that today's savvy consumers demand – both in terms of product quality but also in regard to the users' ideals.
If any of these themes are of interest to you or your wider team, please reach out to us sales.enquiries@cornelius.co.uk to discuss your requirements or for further information, we would be happy to help you.