Welcome to Spring Trends 2022! In this edition, we look at the growing interest in water saving toiletries and the mainstream launches that have been formulated to reduce water consumption. We also investigate how the desire for healthy skin is influencing the skincare sector and why microbiome health is continuing as a distinct theme within the realm of skin wellbeing. The emergence of high-end, science-led brands in the hair care sector has also been identified as a significant trend for 2022 and links with a renewed focus on female- and Covid-related hair loss.
Water is a Luxury
Dove's Daily Moisture Body Wash Reusable Bottle & Concentrate has been launched in the US after more than two years of development. Concentrated refills are topped up with water to reduce packaging waste, while the bottle itself is available in aluminium or recycled plastic. It also features a quick connect cap to reduce mess and wastage whilst refilling. The product has a much lower carbon footprint than traditional style body washes, using 50% less plastic than a standard bottle after two refills, 80% less water shipped per refill and 21% less GHG emissions over a year. The formulation is mild and gentle, leaving the skin feeling soft and moisturised.
This January, Garnier launched a collection of No-Rinse conditioners across the European continent. After conducting "lifecycle analysis," Garnier discovered that 63% of a traditional conditioners' carbon footprint is produced while the product is being used in the shower. Each tube of No-Rinse is estimated to save 100 litres of water – working on the principle that a consumer uses 7 litres per hair wash. This results in a 92% smaller carbon footprint than a traditional 200ml conditioner. Further adding to its green credentials, the conditioner is produced in one of Garnier's carbon-neutral Waterloop factories – these account for 18% of Garnier's production sites. The company aims for all industrial sites to be carbon neutral by 2025 and be 100% Waterloop by 2030.
No-Rinse is available across four popular ranges: Ultimate Blends, Loving Blends, Ultra Doux; and Original Remedies.
Cornelius can help: Our latest kit, which is being launched soon, is all about Waterless Beauty. It features shampoo bar that uses mild surfactants to effectively cleanse the hair and scalp, coconut and argan oils to moisturise, and specialty materials to condition hair and promote shine. Also included is a conditioner bar formulated with high-performance cationic materials to deeply condition the hair as well as natural oils for their moisturising properties. The no-rinse, multi-tasking Miracle Oil offers an alternative to a traditional conditioner and doubles as a versatile moisturiser.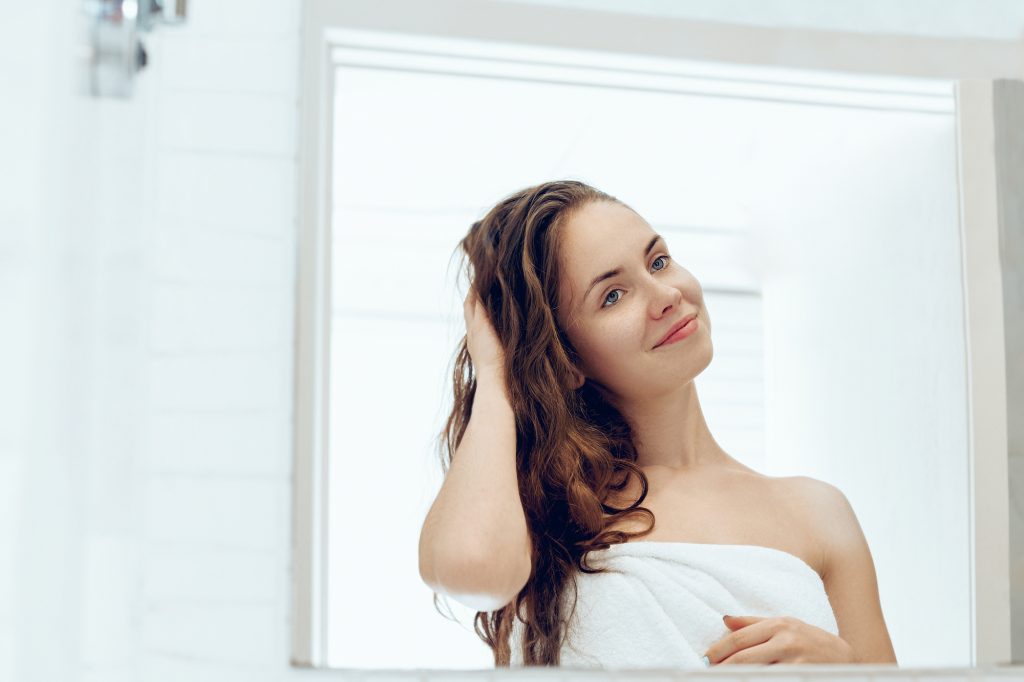 The Importance of Skin Health
Vogue business.com has identified skin barrier as a major driver behind skincare launches in 2022. Already a growing consideration pre-pandemic, the desire to heal and maintain skin barrier function has been accelerated by mask-wearing and skin being compromised by prolonged and sometimes harsh cleansing methods. Often consumers believe they have sensitive skin when, in-fact, it is their barrier function which has been compromised, often by using products containing drying alcohol or harsh essential oils. Maintaining the skin's pH, which is naturally slightly acidic, is another factor in maintaining barrier function and some dermatologists have called for product pH to be displayed on packaging, to help consumers make informed purchase decisions.
Healthy skin can defend itself against external aggressors but once damaged it is susceptible to symptoms including inflammation and patchy, flaky skin. Weak skin barrier function can eventually lead to other problems and can be a trigger for rosacea, eczema, psoriasis, and acne, all of which are on the rise according to epidemiological studies. The desire for optimum skin health signals consumers top priority shifting from everything being "clean" and natural towards maximum efficacy in achieving healthy skin.
London-based facialist Sarah Chapman created Comfort Cream D-Stress in response to client requests for products that support the skin's barrier. The comfort cream addresses the five main signs of sensitivity: irritation and discomfort, redness or flushing, reduction in the skin's natural defence barrier, dehydration, and susceptibility to further sensitivity.
Krave Beauty's Great Barrier Relief contains tamanu oil which locks in moisture to promote a healthy barrier, whilst improving texture and minimising breakouts. The formula also includes niacinamide which is recognised for its ability to improve a weakened skin surface and for the treatment of acne, uneven skin tone, fine lines, and dullness. Soothing rose hip and safflower have also been added to this vegan product, which is free from fragrances, essential oils, and colourants.
Xuyoni Synergy Booster is a multitasking toner and serum that balances pH and provides a youthful glow, whilst moisturising the skin. Ingredients include organic moringa oleifera leaf extract which helps detox skin that has been exposed to pollutants and environmental stressors. It is vegan and 96% organic.
In December 2021 L'Oréal announced a partnership with climate tech company Breezometer to study and track how environmental exposures affect the skin. The two companies have already partnered for initiatives such as My Skin Track UV, a wearable sensor and app that informs users about their UV exposure risks and pollutants.
Cornelius can help: Several cosmetic raw materials can be used to enhance barrier function and help prevent water loss. Beeswax has been used for centuries in cosmetic applications to form a protective barrier on the skin, helping to seal in moisture and protect skin from external aggression. Increasingly, modern consumers are opting for vegan cosmetics and for formulators who wish to avoid beeswax on this basis, Laurel wax is an excellent plant-based, alternative to beeswax. We offer both these materials from our partner Strahl & Pitsch.
Shea butter has a rich occlusive texture which provides protection to the skin. Its composition provides its rich texture, anti-inflammatory properties, moisturising and softening qualities. Olvea's TrueShea™ is the result of a fully integrated supply chain: direct purchase of the Shea nuts from women collectors, local production of Shea butter in Burkina Faso and eco-refining in France. The material is solvent-free, non-fractionated, non-hydrogenated, listed 100% natural as part of the ISO 16128 list and COSMOS approved.
Ad-Resyl® is a SILAB Softcare active which has been specifically developed to prevent the clinical signs of atopic dermatitis and prolong periods of remission following corticosteroid therapy. It strengthens skin barrier function, improves hydration, inhibits inflammatory responses, and restores the equilibrium of cutaneous microbiota. In-depth clinical trials show efficacy for children and adults. The treatment soothes, hydrates, and comforts the skin, improving the quality of life of patients and their loved ones.
Sodium hyaluronate can draw water into the skin, moisturising it from the inside out. The material comes in different molecular weights – the smaller the molecule, the deeper it can penetrate within the skin. High molecular weight sodium hyaluronate moisturises the outer layers of the skin and forms a film to prevent trans epidermal water loss. Different weight grades of the material can be used together for optimal results. Bloomage Biotechnology's Hymagic 4D is a convenient blend of four grades of sodium hyaluronate, ranging from 10k Da to 3000k Da, which penetrate the stratum corneum, dermis and epidermis simultaneously.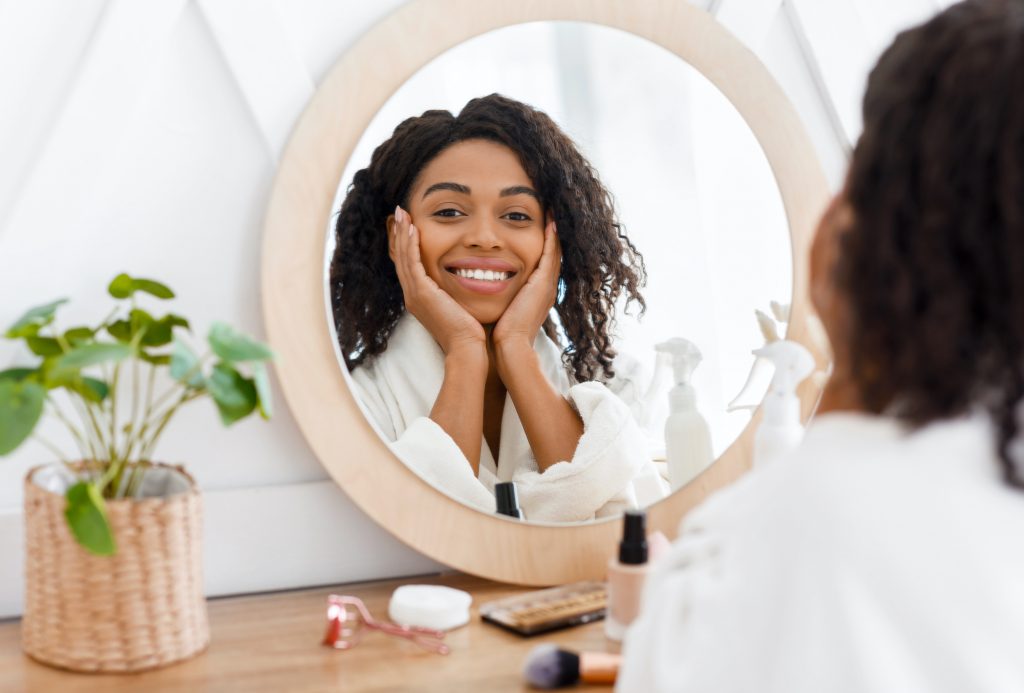 Skin Health & the Microbiome
Microbiome is an essential element of skin health, but its delicate balance can be upset by over-cleansing, especially with antibacterial products. It is therefore inevitable that this sector saw much growth during 2021. As the largest organ of the human body, skin is colonised by beneficial microorganisms and serves as a physical barrier to prevent the invasion of pathogens. In circumstances where the barrier is broken or when the balance between commensals and pathogens is disturbed, skin disease, such as eczema, acne, and rosacea, can result. Some microbes act like a natural antibiotic and helps to keep skin acidic, which many germs dislike. Additionally skin microbes can alert the immune system to harmful bacteria or viruses and signals from your skin microbiome can activate or de-activate the immune system, promoting healing and controlling inflammation.
Cornelius can help: Skincare actives that support the microbiome are becoming increasingly popular as consumers learn more about its vital function. Cornelius supplies two such actives from our partner SILAB.
Ecobiotys® specifically re-balances the microbiota of mature skin by reinforcing the skin's immune and mechanical barriers and acting on the distribution of bacterial communities. It improves skin barrier quality and enhances complexion radiance.
Lactobiotyl® is a postbiotic biomimicking active ingredient that restores dry skin by improving the skin barrier's integrity. It activates epidermal renewal while preserving the equilibrium of the cutaneous microbiota, restoring hydration and luminosity.
Scalp Health and Hair Loss
Female hair loss and scalp health will be another critical area for the beauty industry in 2022, says Vogue business.com. Interest is partly driven by an increase in telogen effluvium, shedding of the hair following a stressful event or a bout of sickness. The topic is being widely discussed due to Covid related cases of telogen effluvium and products that stimulate hair growth will be big this year according to industry experts.
Premium, science-led brands are moving into the haircare arena as consumers, who explored high-end beauty treatments during lockdowns, now seek maximum benefit for their hair and scalp as well as their skin. Luxury brand Augustinus Bader has launched a five-piece haircare collection that follows the same science-based ethos which made their $282 Rich Cream a bestseller. The collection features a shampoo, conditioner, leave-in treatment, hair oil and scalp treatment, which will be sold in department stores and by online beauty retailers.
Haircare brand Briogeo has a wide collection of products, including those specially designed to improve scalp health. Their Briogeo Scalp Revival™ Charcoal + Tea Tree Cooling Hydration Scalp Mask, a nourishing scalp mask that cools and restores moisture, is formulated with 98% naturally derived ingredients. The mask increases scalp hydration using a blend of hyaluronic acid and aloe vera, meanwhile binchotan charcoal helps to detoxify and draw out impurities and a combination of tea tree, peppermint and spearmint oils provide an immediate cooling effect that helps soothe itchy, irritated, and flaky scalps. This vegan-friendly, cruelty-free mask does not contain sulphates, silicones, phthalates, or parabens.
Cornelius can help:
Our partner SILAB has two actives designed to promote hair growth. Anagaline®, extracted from sweet white lupine, is rich in glutaminated peptides, oligo-elements, and vitamins. It controls the hair cycle by regulating the hormonal balance, reactivating microcirculation, and stimulating cell metabolism, making it ideal when formulating products that delay hair loss and favour regrowth.
Hairgenyl® acts on three regulation mechanisms for re-growth, thus supporting the biological activity of the dermal papilla and stimulating the growth of the hair follicle. In-vivo tests show a boost to hair regrowth: hair is thicker, more resistant and the scalp is more densely covered.
Our finished formulation Charcoal Scalp Treatment was developed to promote scalp health. The mild formula features Bloomage Biotechnology's Cation HA Clear 1, a synergistic polymer blend of Sodium Hyaluronate and Polyquaternium-10 that has been shown to repair damaged scalp cells, reduce irritancy and protect the scalp's barrier function; Eurocarb's Activated Charcoal, made from Sri Lankan coconut shell charcoal that has been steam activated to release its detoxifying, soothing and anti-inflammatory properties – we also found that this formulation is self-suspending, and SILAB's active Adandrine® derived from pomegranate reduces itchiness, relieves flaking scalps, combats microbial invasion and rebalances the epidermis. For further information about any of the formulations or materials mentioned, please get in touch, we would love to talk to you!