Innovation is the lifeblood of the personal care industry and is fundamental to the development and improvement of the goods and services it provides consumers. However, it's about more than simply taking a good idea to market through research, development, and investment.
True innovation emerges from a complete understanding of the unmet needs within an industry, and indeed the wider world. In the personal care industry, there are many examples of innovative approaches to marketing strategies and business tactics, but few highlight the impact that discoveries at the formulation level can have on products and people. When combined with a comprehensive view of the market and its needs, chemical and manufacturing innovations can enable companies to look beyond short-term profit and uncover revolutionary, long-term solutions. As such, by embedding this approach to innovation as a core value, companies can shift from the 'here and now' perspective to plot the best course for people, the planet, and product performance.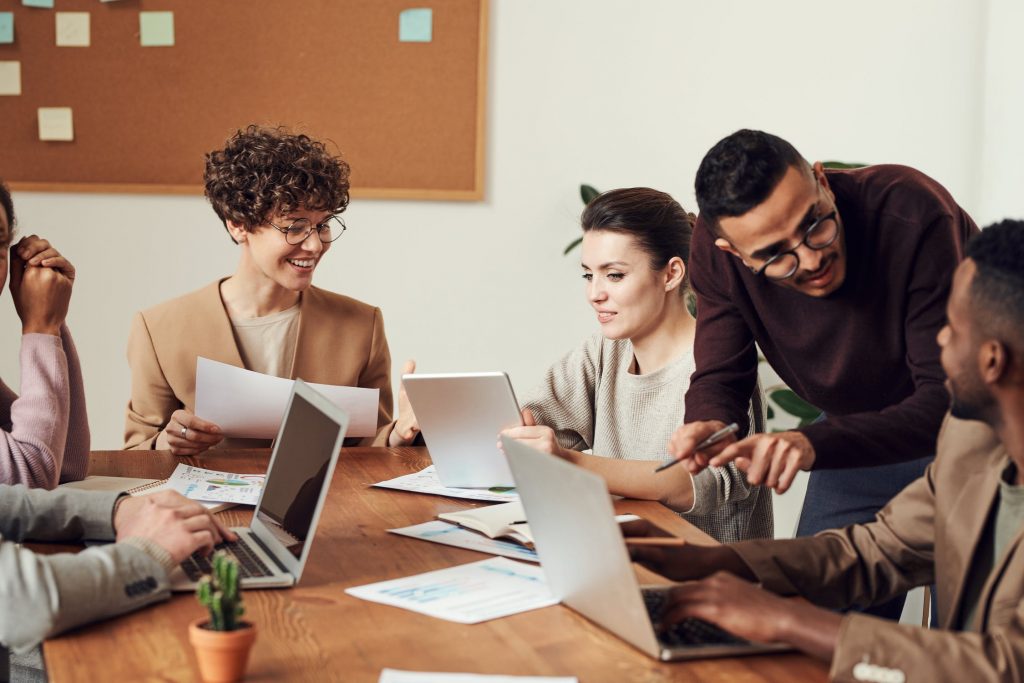 But if meaningful product innovation is most successful when guided by customer demands, how can the industry approach discovery and development to address challenges in our society? Below, we explore the concept of 'innovating with purpose' and showcase how this approach to product development can lead to better business and a better world.
How do you Innovate with purpose?
Innovating with a clear purpose in mind makes excellent business sense as it ensures that there is market demand for a product. Crucial to this process is generating ambition and commitment within an organisation through purposeful, cross-company communication.
The intrinsic link between multidisciplinary teamwork and product innovation has been illustrated empirically in recent research. In a keyword analysis of literature published between 2007 and 2017, which discussed knowledge management and the transference of knowledge, the word "innovation" appeared more than any other by a significant margin. Further, a meta-analysis of 72 independent studies, involving 4,795 groups and 17,279 individuals, found that knowledge sharing improved team performance, cohesion, member satisfaction, and the integration of expertise.
The role of considered knowledge transfer in successful innovation has never been more critical than in our current digital age. Social media and the internet enable immediate communication, yet clarity and intention can be lost in the overwhelming mass of information at our fingertips. As such, parallels between challenges and solutions shared by different industries may not be immediately obvious to individual research and formulation scientists. Therefore, it is vital for multifaceted companies who operate across various sectors to leverage synergies between distribution and manufacturing as well as transferring chemical knowledge across different areas of the business. At Cornelius, our distinctive structure enables us to cross-fertilise our insights and learnings across our business units to provide a unique approach to personal care innovation.
Historically, formulation and manufacturing innovation in the personal care industry has tended to be siloed and focused on meeting regulatory changes and end-customer wants. Today, however, as with all manufacturing industries, there is a growing focus on the impacts of process development on the natural environment and ever-shrinking natural resources. Demand for environmentally conscious products and processes is driving personal care brands towards new customer-facing, sustainability-driven innovations.
However, it can still be that many industry players are focused more on generating short-term profits without considering the environmental and social challenges of their production processes. If we are to successfully address these issues, given their scale and complexity, new approaches to formulation through multidisciplinary knowledge sharing are key to achieving tangible, effective, and sustainable solutions.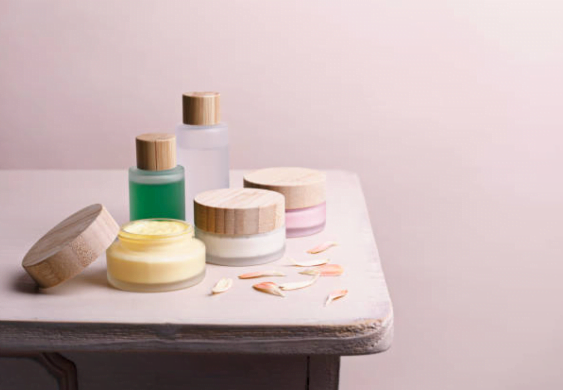 Better, Leaner Processes: Examining Cor-Sil-Avance
At Cornelius, we have the unique capacity to share knowledge across different sides of our business units producing a fertile environment for innovation. An example of this is Cor-Sil Avance™, our revolutionary water-in-silicone emulsifier designed for the personal care industry. It was the result of leveraging synergies between our trusted ocular manufacturing unit and personal care distribution business.
Our inherent curiosity and drive to apply our existing chemical expertise to other sectors of the business provided the perfect springboard to develop novel solutions. By creating a map of customers' unmet needs within the specific area of silicone emulsions, we discovered that formulators were frustrated by the lack of chemical advancements which made water-in-silicone emulsions difficult to produce. After identifying synergies between chemistry in the ocular and personal care market, our innovation chemists discovered they could bridge a gap to address previously unmet needs in the industry.
Cor-Sil Avance™ delivers a process with much faster water phase addition than traditional methods, enabling a 60% reduction in lab emulsification and batch production time. Further, it provides a 50% reduction in both energy cost and the number of ingredients required in a formulation. As with most product development, this was not always a linear process, requiring persistence and adaptability from our team to overcome challenges and develop something truly valuable to the industry. Whilst the inspiration for Cor-Sil Avance™ was a serendipitous connection, it took many iterations and industry-specific technical collaboration to create a viable product that provided innovation with real purpose.
Deciphering the Future of Personal Care Formulations
Innovation is never easy. But by aligning our expertise and purpose with the demands of the market, the industry can open the doors to new markets and turn new ideas into real world solutions. The proof of our concept is demonstrated in the formulation of DCYPHER's award-winning foundation, which leverages Cor-Sil Avance™ to enable a faster and more flexible approach to process development.
Globally, consumers are increasingly seeking out beauty and care solutions designed to allow them to express themselves and their personalities. Understanding this trend, DCYPHER launched its foundation to re-imagine the beauty experience and provide a fully customisable service, allowing customers to scan their skin tone and personalise each formula to their specific needs. This perfectly showcases how chemical innovation can inspire product brilliance.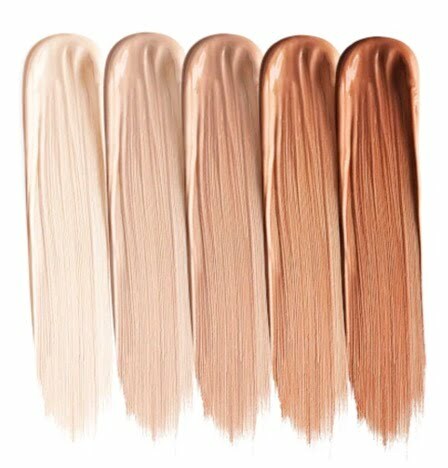 However, it doesn't stop there. Consumers have become more concerned about the use of microplastics in their products and the resulting impact on the environment. Polymer additives, such as silicone elastomers, are often used to improve the sensory feel of face creams or foundations. By utilising Cor-Sil Avance™ in personal care products, the need for these additional ingredients can be negated as well as making products easier to formulate. As such, Cornelius is helping the industry future-proof its formulations from inevitable legislative changes. In 2018, the use of microplastic beads was banned in rinse-off cosmetic formulations in the UK. With the discourse around microplastics in other industries, it's likely that further legislation on the use of microplastic ingredients in other areas or formulations could be on the horizon.
Pushing Boundaries
Cor-Sil Avance™ was developed to solve challenges of complex formulation and sustainability, yet it has enabled innovation with a different purpose: a tailored and inclusive foundation for all skin tones and types. This application demonstrates the advantages for manufacturers when they take a more holistic approach to product innovation, looking beyond business and profits to the broader purpose of a new or improved product.
A clear market driver is the push toward more sustainable products with cosmetics containing recycled or upcycled ingredients appealing to 69% of beauty consumers. To tackle resource scarcity and other sustainability challenges, whilst also retaining customers, companies must consider the entire life cycle of their product from extraction and manufacturing processes to waste reduction and future upcycling. Furthermore, for maximum impact and success, these products must be guided by unmet needs in the personal care industry. If the industry is to keep pace with society's needs, purposefully tackling broader issues must become a priority rather than an afterthought.
Get in touch with our personal care experts to discover how we can support your product development needs: https://www.cornelius.co.uk/contact-us/
Also, make sure to fill out our contact form on our homepage to receive the latest insights into industry news and important trends.