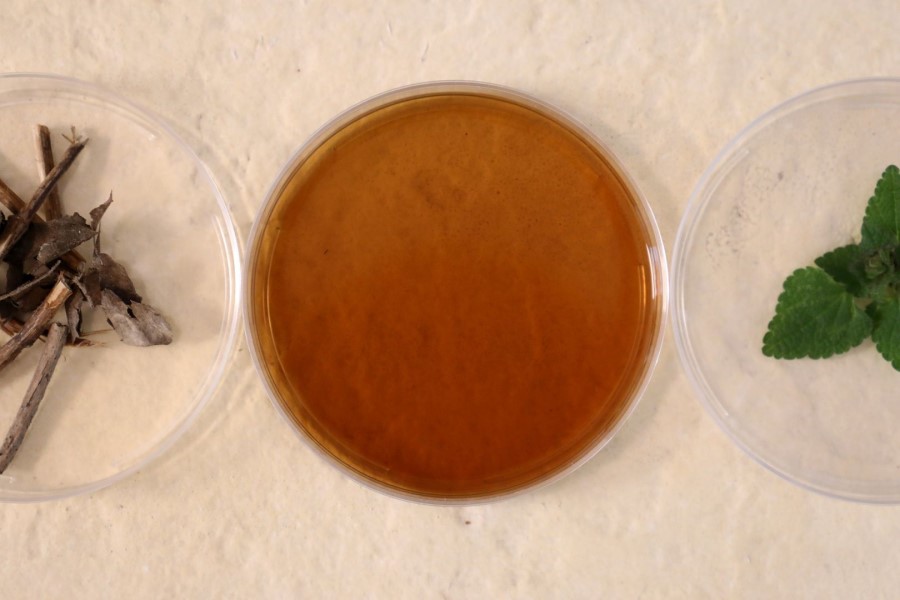 Givaudan Active Beauty has launched Patchoul'Up, an active ingredient for hair and scalp care made from responsibly sourced distilled patchouli leaves.
The new active is crafted through green fractionation from distilled patchouli leaves after their use as a raw material in fragrance creation.
The French company said Patchoul'Up is a 100% upcycled active ingredient able to rebalance sebum production, eliminate dry flakes and normalise the scalp microbiome for overall wellbeing.
The launch of Patchoul'Up follows the beauty trend of skinification, reflecting consumer demand for products powered by an active ingredient able to treat hair and scalp issues as they do for skin, it added.
Patchoul'Up is claimed to act at "six synergistic levels" to: rebalance sebum production by 39%; smoothly reduce scalp dry flakes by 31%; normalise scalp microbiota; regulate stratum corneum desquamation; improve scalp condition in 100% of volunteers; and provide wellbeing benefits.
Fabrice Lefevre, innovation and marketing director for Givaudan Active Beauty, said: "We continually push the boundaries to offer new sustainable and responsibly sourced ingredients to the cosmetic industry, a 'must-have' to satisfy today's customer and consumer demands.
"For us, upcycling is not just a trend but a true path to success on our journey as a sustainable business. Patchoul'Up now adds to our collection of upcycled ingredients first introduced in 2018 with the launch of the skincare ingredient Vetivyne, and Koffee'Up Grade in 2020."
Givaudan's origination team has been working closely with local producers on the Indonesian island of Sulawesi to develop a sustainable smallholder patchouli business.
Hundreds of producers and local suppliers are involved in the production of patchouli oil for perfumery, and now for scalp care ingredients, it said.