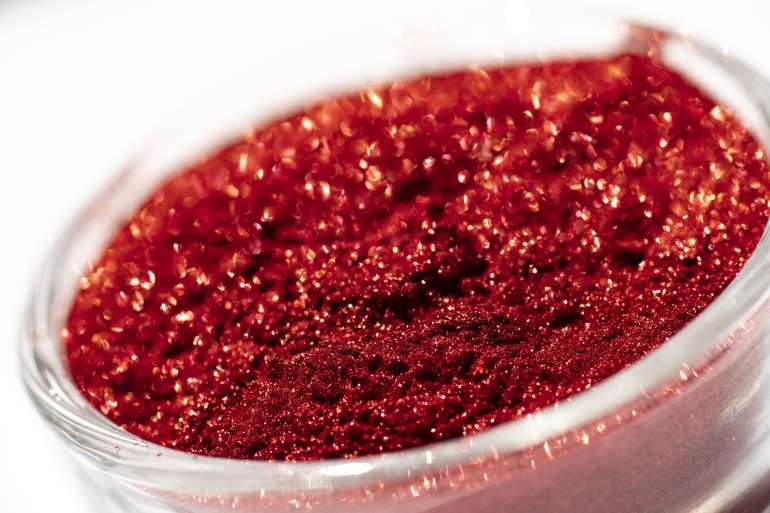 The new LUXAN C842 Spotlight Red from ECKART is a dazzling effect pigment bringing unrivalled sparkle and vibrant red colour intensity to high-end coatings and printing applications.
LUXAN C842 Spotlight Red, available from Blagden, sets a new benchmark in sparkle and colour intensity. The pronounced sparkle results from ECKART's high-performance coating technology and gives an impression of powerful red spotlights with a 3D effect.
It shows this spectacular effect at both very low and very high pigment concentrations and offers new styling possibilities. For example, a small quantity of LUXAN C482 can bring interesting reflections into base shades and provides fascinating colour interaction. Even a small amount of the pigment is enough to bring simple base colours to an optical high gloss.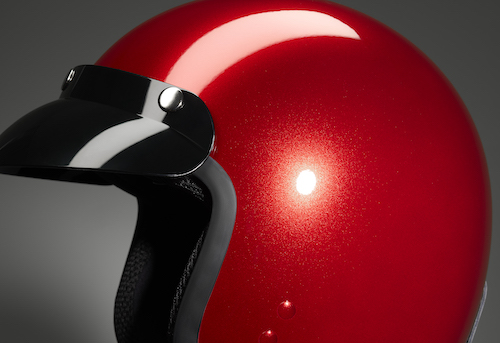 Made up of medium-fine transparent glass flakes with extremely deep red sparkle, LUXAN C842 Spotlight Red is easy to handle and has excellent dispersibility. It is suitable for aqueous, solvent and UV-based systems and is approved for food packaging. It can be used for pneumatic, electrostatic and coil applications and has high chemical and shear stability. It does not affect EMI shielding and radar damping applications.
The product is also available in a specially encapsulated, weather and water resistant version, LUXAN CFX C842 Spotlight Red. With its high shear stability and inter-coat adhesion, it is recommended for automotive and industrial coatings.
For more information about this eye-catching new effect pigment, please contact:
Michael Austin on 01959 560804 (email) regarding coatings applications;
Philip Randall on 01959 560857 (email) regarding printing applications.
Please note:
 Information provided here is given in good faith and without liability. It is intended for guidance only. Users are advised to conduct their own independent examination of the product to ascertain its suitability for incorporation into processes or products. Users should ensure that the use of the product complies with all pertinent current legislation. We guarantee to supply to specification, not performance.